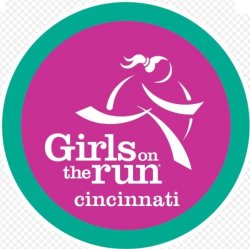 What

Girls on the Run (GOTR)

When

9/17/2019, 3:00 PM

–

4:30 PM

Where

Parking Lot behind Heider Hall
This fall, Miss Rebecca Peltz (rpeltz@sttmschool.org), Miss Brittney Poliak (bpoliak@sttmschool.org), and Miss Angela Holtgrefe (aholtgrefe@sttmschool.org) are bringing back Girls on the Run (GOTR) to STM! Girls on the Run inspires girls to recognize their inner strength and celebrate what makes them one of a kind. Girls in 3rd-5th grade develop essential skills to help them navigate their worlds and establish a lifetime appreciation for health and fitness. The program culminates with girls positively impacting their communities through a service project and being physically and emotionally prepared to complete a celebratory 5K event.
GOTR practices will be every Tuesday and Thursday from 3:00-4:30 P.M. starting September 10 and through November 14; practices will be in the parking lot behind Heider Hall. We plan to have practice outside each time, depending on weather conditions; in case of inclement weather, we will move indoors. The celebratory 5K to end the season will be Saturday, November 16, at Sawyer Point! Each girl will need a running buddy for the 5K!